Stimulation is very important in a child's development while they play and learn at nursery or playgroup, which is why our padded toys come in a variety of shapes and colours designed to spark children's imagination and creativity.
Climb & Ride Animals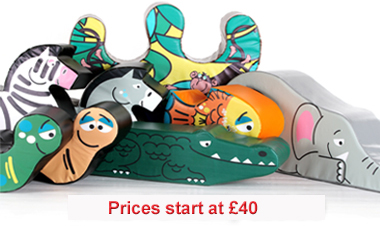 Our fantastic range of play and learn soft toys are fun and colourful – perfect for individual or group play. From funky fish to wiggly worms our novel padded toys will inspire a child's imagination while boosting physical development. Our padded climb & ride animals are made from wipe clean durable, flame retardant PVC and high grade CFC-free flame retardant foam. The designs are printed with non-toxic ink to ensure your nursery or playgroup is a safe and healthy play environment.
Bloc Modules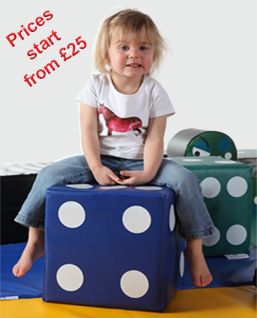 Our multi-purpose soft block shapes make the perfect obstacle course for rough and tumble tots while also adapting into the ideal cushioned seat for nursery story time. The Bloc Modules are available in a variety of shapes and colours designed to stimulate children's imagination and creativity. Our bloc modules are made from wipe clean durable, flame retardant PVC and high grade CFC-free flame retardant foam.
Bloc Module Kits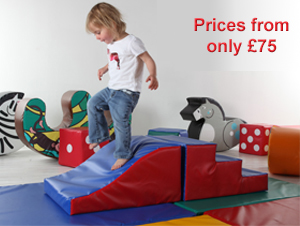 Our climb & slide play sets provide a fun way for children to play and explore while also helping with balance and co-ordination. For the more advanced movers the Large Climb and Slide set is perfect – creating a stimulating and challenging mini obstacle course.
Ball Pools
Our fun, brightly coloured ball pools are guaranteed to engage babies and toddlers at playgroup while helping them stay active. The sturdy PVC sides provide support and stability for younger children while allowing them to explore in a safe environment. The ball pools are easy to assemble or fold up for storage and can be easily wiped clean.
Testimonials – What do our customers say about us.
Average rating:
23 reviews
Jan 27, 2022
Post protection has arrived and been installed safe and sound thanks Heidi. Looks great! Superb product! Excellent service!
Sep 23, 2019
Difficult fix for our new tree house but with the support of post protection we were able to configure the right solution.
Sep 23, 2019
Setting up my own studio was a daunting task and with health and safety being a top priority knew I needed to fit post padding. The customer service was great, answered numerous questions, didn't fluff details and were realistic with timings of delivery even knowing I'd left it late they kept me updated on the progress of my order. Aside from the H&S aspect they enhance the look of the space. Thank you for your service.
Jun 13, 2018
From:
Witcham Equestrian Centre
The staff were very thorough and patient with what turned out to be a rather difficult job. They put up with endless questions and queries. Everyone I spoke to was always very friendly and helpful and I am really pleased with the finished product. It was a pleasure doing business with you. I would highly recommend you.
Jan 22, 2018
From:
Conewood Street Children's Centre
THANK YOU we love our padded wall, it fits perfectly, it is beautiful and the children can now play around safely. We are very pleased so we are going to tell everyone about you and we will contact you again next time we need to add some padding somewhere.